KRUSE: The top 10 movies of 2020 | Culture
7 min read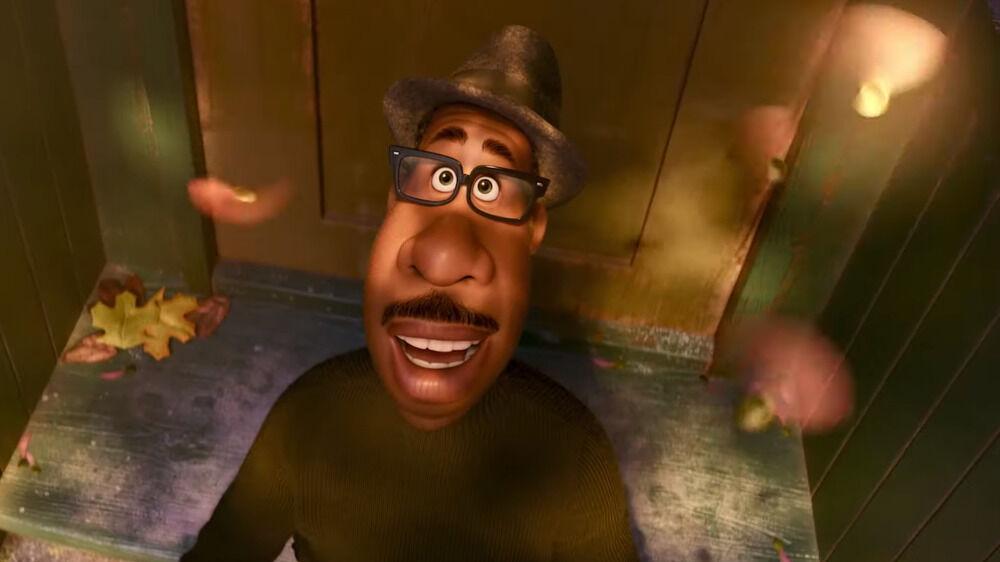 The last year has been quite an unexpected and unpredictable experience that many are more than happy to leave in the past. The coronavirus pandemic ravaged the globe, and almost every aspect of our society has had to adjust — including the film industry. Most major films intended for a 2020 release ended up either delayed until 2021 or premiering on streaming services alongside or even instead of theatrical releases. 
Before writing this piece, I looked back at an article I wrote this time last year which listed the films I was most excited to see in 2020. Of that list of 10, only five films actually ended up being released. One was released prior to the pandemic, two tried and failed to revive the box office by releasing theatrically during the pandemic and the other two premiered online. 
WIth all that in mind, I thought making this list of my favorite films from 2020 would be easy. There seemingly weren't many films released last year, so I assumed making this list would be pretty slim pickings. However, when I sat down to write this, I was surprised by the amount of truly great movies to pick from. So, while this list may have differed had 2020 been a normal year, they are each still great movies that deserve recognition.
10. "Tenet"
"Tenet" is the latest film from acclaimed director Christopher Nolan, and it sees the filmmaker unapologetically embracing the complicated and ambitious style of storytelling that is uniquely his, showcased in films such as "Interstellar" and "Dunkirk." The film tackles intense science fiction ideas, such as altering the flow of time, while also providing an action-thriller experience that only Nolan could provide. John David Washington and Robert Pattinson gave incredible performances in their leading roles, and though the film is occasionally too complicated for its own good, it overall still left me absolutely blown away. 
9. "Onward"
Though 2020 may have been an awful year overall, it was yet another knockout year for Pixar Animation Studios, as "Onward" is the first of two films from the studio to make this list. In "Onward," the legendary animation studio takes on a fantasy-adventure story unlike anything they've done before. Boasting a fantastic voice cast consisting of Tom Holland, Chris Pratt, Julia Louis-Dreyfus and more, it's a heartwarming tale of brotherhood that draws visual and atmospheric inspiration from classic stories such as "The Lord of the Rings." The film has been overshadowed a bit by Pixar's other 2020 release, "Soul," but trust me, this is one you don't want to miss. 
8. "The Way Back"
I expected to enjoy "The Way Back," but not nearly as much as I did. Director Gavin O'Connor ("Miracle," "The Accountant") reteams with Ben Affleck to tell a deeply personal story of a Jack, played by Affleck, a former basketball star who, following a slew of tragedies in his life, has fallen deep into the clutches of alcoholism. Jack takes the reigns as coach of a high school basketball team, and the emotional journey he goes on throughout the film is incredible to watch. Affleck gives arguably one of the best performances of his career in the lead role. Pair that with O'Connor's fantastic directing abilities, and the result is an emotional rollercoaster that should not be overlooked. 
7. "The Invisible Man"
I've been a big fan of director Leigh Whannell since seeing his stellar 2018 action film "Upgrade," so I was very intrigued to see what he would do with a classic property such as "The Invisible Man." What Whannell delivered was a completely new interpretation of the story that will undoubtedly become a modern horror classic. He brilliantly practices the idea that less is more with horror films, as "The Invisible Man" manages to terrify its audience with only a barren hallway and an empty chair. It's the kind of film that leaves you looking over your shoulder for days after watching it. The film's themes of doubt and revenge, paired with its harrowing depiction of the effects of gaslighting, make "The Invisible Man" infinitely more than the average spooky movie. 
6. "Sound of Metal"
"Sound of Metal" is a gut-wrenching and ceaselessly evocative film about the drummer in a heavy metal band who begins to lose his hearing. Ruben, the drummer, wakes up one day and finds that he's gone almost entirely deaf. This completely alters the course of Ruben's life, as he is forced to stop touring with his band and move into a community where he can learn how to function in his new reality. It's a painful experience, as Ruben loses nearly everything he was living for, but over the course of the film he grows to appreciate the aspects of his life he'd previously taken for granted. Riz Ahmed's performance in the lead role is one of the best in any film this year, and "Sound of Metal" will certainly get lots of love come awards season. 
5. "The Trial of the Chicago 7"
Speaking of awards season, "The Trial of the Chicago 7" feels built to win awards. The focus on the injustices of the United States' legal system and the way protestors are treated by law enforcement makes "The Trial of the Chicago 7" one of the most timely and hard-hitting films of 2020. The film is written and directed by Aaron Sorkin, so, needless to say, the dialogue is absolutely phenomenal and the performances across the board are nothing short of awe-inspiring. It features arguably the most stacked cast of 2020: Sacha Baron Cohen, Eddie Redmayne, Yahya Abdul-Mateen II, Mark Rylance, Joseph Gordon-Levitt, Frank Langella, Michael Keaton and more. If I had to guess which film will win best picture at the Oscars this April, my bet right now would be "The Trial of the Chicago 7."
4. "Soul"
Pixar has a reputation for making films catered just as much to adults as to children, but I would say that "Soul" is the first Pixar film geared more toward parents than their children. It's still a child-friendly movie, but the themes about pursuing one's passions and embracing the beauty of life feel likely to be entirely lost on younger kids. It's one of Pixar's most experimental films as well, as the visuals of the "Great Beyond" are often entrancing and a little spooky. Additionally, the vibrant musical score by Nine Inch Nails' Trent Reznor and Atticus Ross and the jazz instrumentation from Jon Batiste makes for one of the best soundtracks of the year. "Soul" is yet another top-notch film from Pixar, and it only further cements their place as the most consistently excellent studio in the film industry, regardless of visual medium. 
3. "Shithouse"
As a senior here at the University of Nebraska-Lincoln, "Shithouse" was one of the most brutally honest depictions of college life I've ever seen on film. It shows that college is an entirely different experience for everyone, and though some thrive, others struggle to enjoy themselves. It depicts this variety through two characters in particular: Alex and Maggie. Alex is an awkward guy who misses home, while Maggie is more adventurous and confident. The two of them end up hooking up at a party, but the next morning they're on completely different pages in terms of their relationship.
It would have been easy for "Shithouse" to paint its characters with a broad brush and have them be nothing more than cliches. Thankfully though, the film develops the characters as complete people with their own motivations and philosophies. It doesn't reduce them to any particular personality trait, but rather showcases their differences and similarities throughout simple conversations. It's a masterclass of character work, and the fact that the film is the debut of 23-year-old Cooper Raiff, who wrote, directed and starred, only makes it objectively more impressive. 
2. "Babyteeth"
"Babyteeth" presents the audience with a dilemma. It's an Australian film that focuses on a teenager named Milla who falls in love with a man named Moses who is too old for her and also happens to deal drugs. Her parents disapprove of the relationship, but their dilemma is that Milla is sick and dying. They believe Moses is too old for Milla, but the only time Milla is genuinely happy is when they're together. They want the best for their daughter, but they don't know if it's better to keep her safe from an older man or let Milla enjoy the time she has left.
What makes "Babyteeth" one of my favorite films of the year is how well it handles this whole situation. The film doesn't shy away from uncomfortable moments, but rather embraces them and depicts its characters as real people who don't always make the right decisions. It's a slow-paced film, but it allows the audience to really connect with its characters as it gradually builds to an incredibly powerful final act. It's blissfully happy at times, but it also can be incredibly depressing. The audience might get angry at the situation, but they also understand and sympathise with the motivations of each character.  It hits every note on the emotional spectrum and will undoubtedly leave an imprint on any audience. 
1. "Palm Springs"
"Palm Springs" was the biggest pleasant surprise of any film I watched this year. The romantic comedy starring Andy Samberg and Cristin Milioti takes the gimmick of reliving the same day from films such as "Groundhog Day" and "Edge of Tomorrow" and applies it to two characters, Nyles and Sarah, attending the same wedding. The film doesn't get caught up in explaining how the time loop works, choosing instead to focus on the mindsets of these two characters who are learning to live the same day together over and over again. 
Though the characters are reliving the same day, "Palm Springs" is anything but repetitive. The film is constantly finding new scenarios and problems for its characters. It's infinitely rewatchable, and it manages to provide the same exhilaration and fun with each viewing. It's an absolutely hysterical and oddly existential film that is relentlessly entertaining. Samberg and Milioti have excellent chemistry, and both performances were equally delightful and hilarious. I hadn't heard of "Palm Springs" until the week it was released on Hulu this summer, but now I recommend it to pretty much everyone. I absolutely loved this movie, and just writing this is getting me excited to watch it again.