Thanksgiving Day is here, and whether you're looking for a last-minute ingredient for dinner, or want to enjoy some holiday sales, you may be thinking about heading to Target. But is Target open on Thanksgiving Day?
Target will be closed on Thanksgiving Day this year. The company announced its decision to close its stores on Thanksgiving in July as part of its adjustment plans to "make the holiday shopping experience simple, safe and stress-free" amid the coronavirus pandemic.
Instead of heading out to Target stores on Thanksgiving Day to make the most of the sales, Target is encouraging customers to "kick back, relax, and enjoy a long nap after you finish that last piece of Thanksgiving turkey."
Target will instead offer Black Friday deals throughout the entire month of November, with discounts in home, apparel and accessories, electronics, and more, as well as weeklong discounts and digital deals every day throughout November.
On Black Friday itself, Target will be opening its stores at 7 a.m., which is when stores usually open. Target will not be operating with holiday hours this Thanksgiving holiday weekend.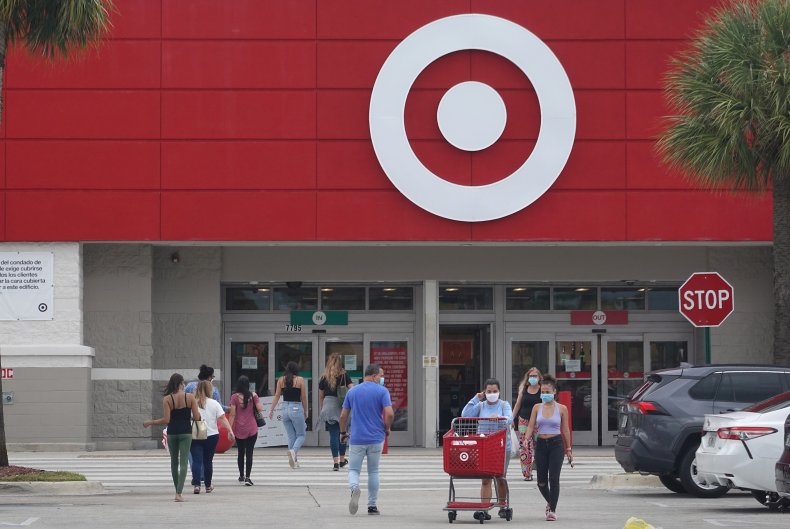 In a news release announcing Target's holiday plans, Target CEO Brian Cornell said: "The investments we've made in our business and our incredible team have enabled us to move with flexibility and speed to meet guests' changing needs during this global pandemic.
"This year more than ever, a joyful holiday will be inseparable from a safe one, and we're continuing to adjust our plans to deliver ease, value, and the joy of the season in a way that only Target can."
Therefore, Target stores will not be open on Thanksgiving. However, shoppers will still be able to score some Thanksgiving and Black Friday deals online from the comfort of their own couch, without having to face long lines and crowds.
Additionally, if you were planning to head to Target for Thanksgiving essentials, plenty of other grocery stores will remain open on Thanksgiving Day.
Grocery Stores Open on Thanksgiving
Although Target is closed, other grocery stores will be open on Thanksgiving, including Acme, Albertsons, Cub Foods, Food Lion, The Fresh Market, Hannaford, Harris Teeter, H-E-B, Hy-Vee, Kroger, Ralphs, Rite Aid, Safeway, Sprouts Farmers Market, Whole Foods, and 7-Eleven.
However, some stores may be operating with modified hours that vary by location, so check with your local stores for their hours.
Like Target, other major grocery store chains are also closed on Thanksgiving Day, like Aldi, BJ's Wholesale Club, Costco, Giant Eagle, Publix, Sam's Club, Trader Joe's, Walmart, and Winn-Dixie.