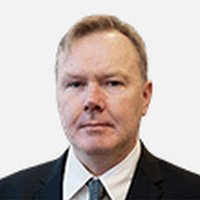 Sean Coughlan
Education correspondent
Getting university students home for the Christmas holidays has become a political priority – and the plans to make it possible are getting more complicated by the day.
There are proposals for a mass testing programme for students and for stopping any in-person teaching for the last two weeks of term.
And there are arguments over whether students could be made to stay isolated inside their term-time accommodation during this two-week buffer zone, without any seasonal socialising allowed to avoid re-infection.
But the bigger issue – the next iceberg – is whether students should come back in January or whether they will have to stay home and study online.
If there are elaborate safety plans to get more than 1.5 million students home just before Christmas, is it really a good idea to try to reverse the process a few weeks later?
According to the Unicovid website, which tracks coronavirus in higher education, 114 universities have had cases so far this term, with tens of thousands of students and staff having to self-isolate.
And so options are under discussion about whether next term should be fully online – or maybe for the initial weeks – or for delayed or staggered starts, rather than risking triggering a fresh wave of campus outbreaks.
'Critical risk'
Otherwise it will mean huge numbers of young people moving from high tier infection areas to low, or from low infection areas to high, with the SAGE advice about higher education warning of "peak health impacts" at Christmas and New Year.
"A critical risk is a large number of infected students seeding outbreaks across the UK," said guidance from SAGE scientific advisers last month.
Students could "amplify" the spread of coronavirus, said the SAGE advice, and movement around the Christmas holidays posed "a significant risk to both extended families and local communities".
Decision promised on when face-to-face teaching must stop

Students promised they can go home for Christmas holidays
Student anger at 'junk food' in isolation
Unlike the autumn term – when university starting dates in the UK are spread across about a month – the January return is much more concentrated.
And it leaves the universities and the government with a decision about whether to press ahead with bringing students home and then straight back again, including across areas where travel is being discouraged – or finding a different way of starting the new term.
Early end to in-person teaching
The standing advice from SAGE remains that as much university teaching as possible should be online.
But so far this has not been adopted either by the government or universities as a whole – although when infection rates have risen sharply individual universities have moved online, in cities such as Liverpool, Manchester and Sheffield.
The government is still committed to a mix of face-to-face and online teaching – as part of its guiding principle in education of trying to keep as much that's normal as possible.
And there would have to be exceptions – some courses, such as dentistry, cannot really be taught online – and some students who do not want to or cannot go home, would need to have access to campus accommodation.
University leaders met the Universities Minister Michelle Donelan this week – and the decisions about getting students home at Christmas are expected to be published in the week beginning 26 October.
Among the issues to be clarified will be how, if in-person teaching stops in the week beginning 7 December, what would stop students disappearing home in the days before that, rather than remain confined for a fortnight's isolation. They're adults and it isn't boarding school.
Rent refunds
But if the next question is about switching to online teaching after Christmas, universities will be worried about a wave of financial consequences.
Even if international students are not part of the plan and could stay on campus, there would be loud demands from UK students for refunds for fees and accommodation costs.
At the moment, even if students are only getting an hour per week of in-person teaching, universities can still say they are getting some face-to-face lessons, as promised, and have a reason to stay and pay for campus accommodation.
Instead university leaders are pointing to the idea of a greatly expanded testing regime – and say privately that campus outbreaks seem to have peaked and are subsiding.
'Unpredictable'
But the UCU lecturers' union takes the opposite view – and has launched a petition on Friday calling for all teaching to switch online immediately.
Jo Grady, the union's leader, said: "We have now seen over 20,000 cases of Covid at universities since the start of term.
"But even as much of the UK is moving into stricter measures to contain the pandemic, in-person activities are continuing on campus causing infections to rise.
"We repeatedly warned that the mass migration of students around the country would cause a public health disaster."
But Nick Hillman, director of the Higher Education Policy Institute, says that it is "premature" to make decisions about switching to online teaching next term – when it's not yet clear what will happen with coronavirus.
"The only thing that is certain – is that it's unpredictable," says Mr Hillman.
He says ideas around staggering term-time departures and returns should be considered – but that going fully online would be a "triple whammy" for universities.
Mr Hillman says it would discourage overseas students from coming to the UK, increase the risk of students dropping out and start arguments over fee and rent refunds.
The Department for Education says it will publish the date when universities have to stop in-person teaching, which ministers have indicated would be two weeks before the end of term.
"If students are travelling home, we must ensure they do so in a way which minimises the risks of spreading the virus," said a DFE spokeswoman.