Economists and public health experts called into question a top Florida official's request to the International Olympic Committee to consider relocating the 2021 summer games from Tokyo to his state.
In his letter to the sports governing body, Jimmy Patronis ― the chief financial officer for the state of Florida ― cited reports that Japan has decided to call off this summer's games due to the pandemic after already delaying the event by a year. (The IOC has called such reports "categorically untrue.")
"There is still time to deploy a site selection team to Florida to meet with statewide and local officials on holding the Olympics in the Sunshine State," Patronis wrote. "I would welcome the opportunity to pitch Florida and help you make the right contacts to get this done."
He touted Florida's "ample hotel capacity and well-maintained transportation network" as well as the state's "12 major universities that have existing sporting facilities."
"I think most importantly, however, we have a state with leaders who are willing to get this done," Patronis wrote.
Victor Matheson, an economist at Holy Cross and an expert on the economic impact of the Olympics, called Patronis' proposal "batshit crazy."
"The idea that just because Florida has a lot of hotels that they could organize an entire Olympics event within six months is absolutely crazy," Matheson said.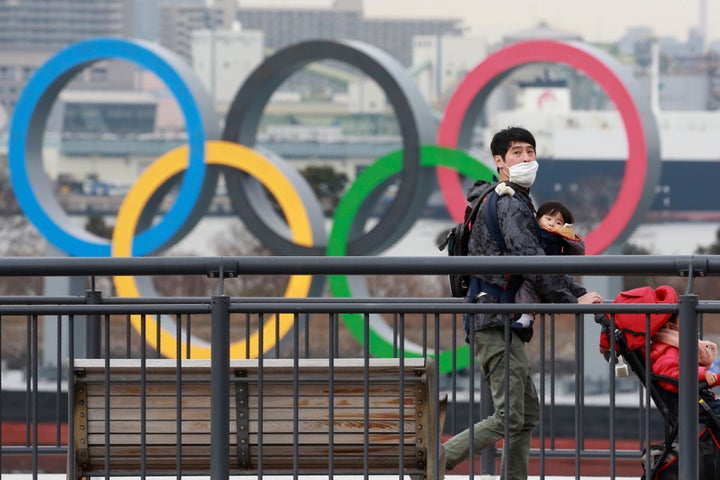 Florida currently lacks the necessary infrastructure to host the games, according to Matheson. The state doesn't currently have a venue that could fit an Olympic-size track nor does it have a natatorium that could hold 10,000 people, he said.
Aside from the infrastructure issues, Patronis' request is "mind-bogglingly stupid" from a COVID-19 standpoint, Matheson said.
"Let's be honest here: If Tokyo is not safe enough due to COVID to host the event, there's no way in a million years, Florida is safe enough to host the event," he said. "It simply means that Tokyo actually cares about whether they want a mass superspreader event in their city while Florida doesn't."
In his letter, Patronis praised Republican Gov. Ron DeSantis' response to COVID-19 and his vaccine distribution efforts. Florida was a hot spot for the virus last summer, though its cases and deaths per capita have decreased in recent months. However, the state has seen one of the highest growths in newly reported COVID-19 deaths in the last 14 days, according to The New York Times.
Patronis did not say in his letter whether spectators would be allowed to attend nor did he provide specifics about the varying COVID-19 vaccine schedules across the world. Though hundreds of millions of people in the U.S. could be vaccinated by the summer, developing countries will likely have a much slower rollout of the vaccine.
"I think in general, something like that would be very difficult to have without having some kind of chain of transmission that develops there that could become problematic," said Amesh Adalja, a senior scholar at Johns Hopkins University for Health Security.
"It's very different if they were having the Super Bowl or something like that," he added. "That's actually easier than the Olympics because the Olympics are coming from multiple different countries with different testing regimens and different levels of infections and different levels of vaccination."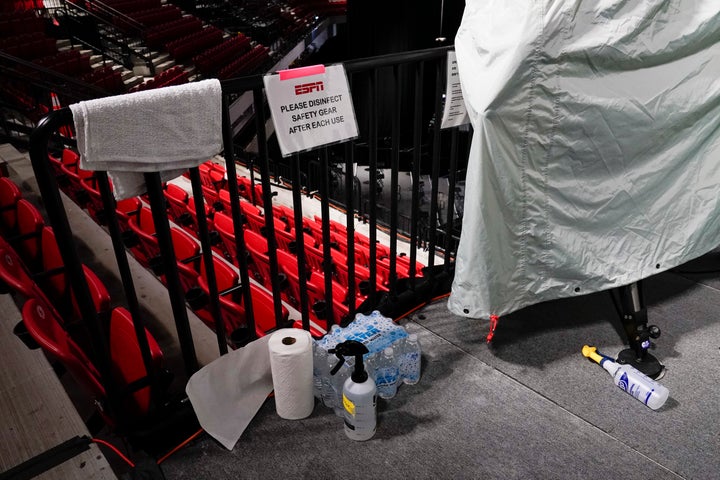 Patronis said Florida has proven that it can host large-scale sporting events during the pandemic, pointing to the NBA's "bubble" at Disney World in Orlando, where players were sequestered during the latter part of the 2019-2020 season.
But Dr. Kavita Patel, HuffPost's medical contributor and a practicing internal medicine physician in Washington, D.C., said the NBA ― not Florida ― drove the protocols that made the bubble successful. She said she believes this year's Olympics should be postponed altogether.
"Bottom line: The safest thing to do is to delay this until summer 2022," she said. "But having said that, I know there's a lot of pressure because I think even the athletes are frustrated. … But it is not safe to attend. If there's some idea that this would be a spectator sport, there's no way."
A spokesperson for the IOC on Tuesday said the committee had not received Patronis' letter and that the Olympic games were still set to begin July 23 in Tokyo with the Paralympic games to kick off on Aug. 24.
The IOC issued a press release earlier Tuesday that outlined the COVID-19 countermeasures it was taking ahead of the planned Tokyo games.
Patronis' office did not immediately respond to a request for comment. The White House declined to comment.
Andrew Zimbalist of Smith College, another economist who has studied the political and economic costs of hosting the Olympic games, said there's "zero chance" the IOC moves forward with Patronis' request.
"It's bonkers," Zimbalist said, who made similar arguments about the lack of infrastructure and threat of COVID-19 spread. "Tokyo and Japan have spent about $35 billion to be able to host the games and they're not going to walk away from that," he added.
What's more, he said, Florida's heat and humidity in July and August would be uncomfortable for the athletes and potentially a risk to their safety.
"This is an idiotic, delusional, uninformed, ignorant Florida politician trying to put his name out there," Zimbalist said of Patronis. "And whether or not he himself believes this can be done, I don't know. It's got no chance. It's just stupid."
Calling all HuffPost superfans!
Sign up for membership to become a founding member and help shape HuffPost's next chapter