Dominic Calvert-Lewin has rejected any suggestion he has walked into an England camp with a discipline problem despite his maiden call-up being marred by further coronavirus breaches elsewhere in the squad.
The 23-year-old Everton player is pushing to make his international debut In Thursday's friendly against Wales at Wembley (watch the match at 3:00 p.m. ET on ESPN+ in the U.S.), preparation for which has been complicated by the absence of Jadon Sancho, Tammy Abraham and Ben Chilwell. That trio will miss the game after attending a party at Abraham's flat where around 20 people gathered in total to celebrate the Chelsea striker's 23rd birthday.
– Stream LIVE games and replays on ESPN+ (U.S. only)
By doing so, they broke the Government's 'rule of six' defining the maximum amount of people able to meet in one place from outside a person's support bubble and were told not to join up with the squad at St George's Park as planned on Monday while the Football Association investigated the incident.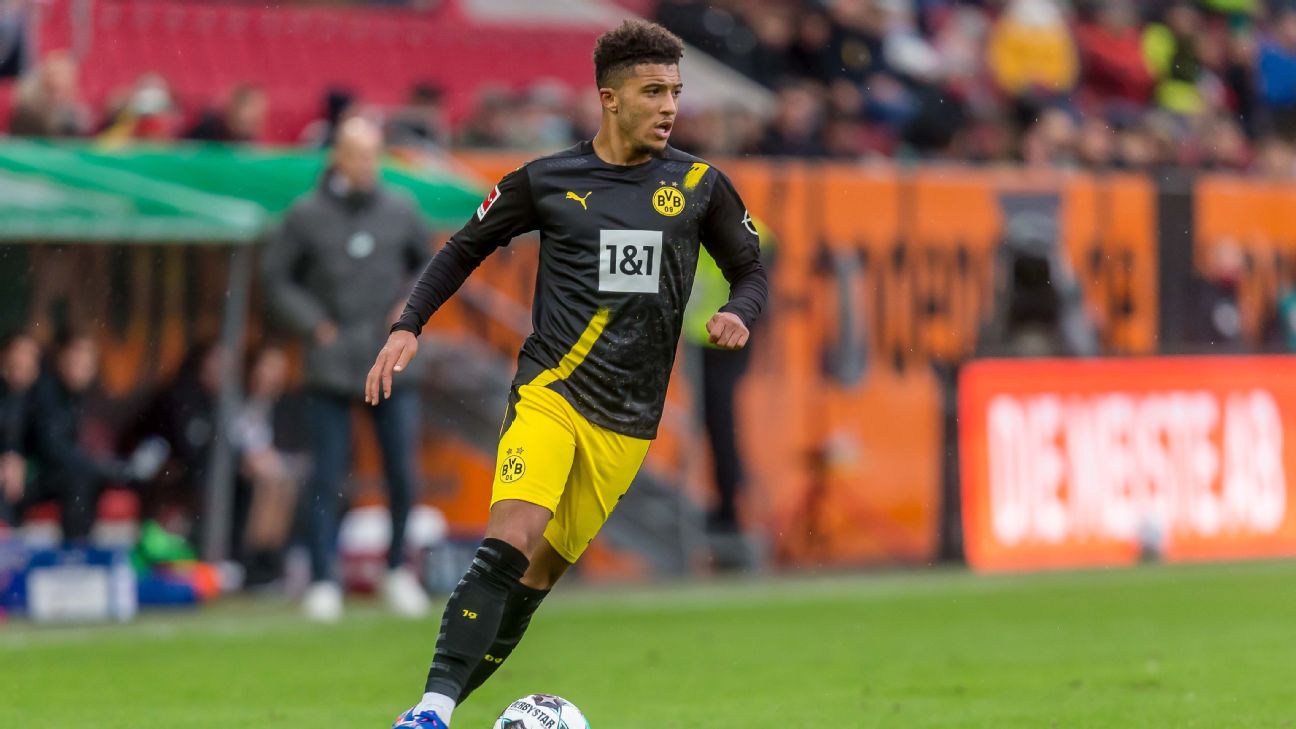 • Sources: Sancho remains Utd's top target
• Ozil to cover Gunnersauras' salary
• Modric backs Bale over Madrid criticism
• Deschamps: Griezmann unhappy at Barca
• Shaqiri tests positive for COVID-19
• Gonzalez: Neymar deserves no respect
Manager Gareth Southgate addressed the rest of the group upon their arrival to stress the responsibilities of representing their country and Calvert-Lewin said: "There have been a few lapses in concentration and that's all I would put it down to.
"We're human beings at the end of the day, still learning, still growing. Everybody is likely to make mistakes at certain times but its important you learn from it, you apologise, recognise where you've gone wrong which the lads have done. There's not that feeling [of indiscipline], no.
"It's a difficult time. The boys have apologised and that's first and foremost what they needed to do but we all understand what it means to play for the country and you have to remember that at all times.
Play for FREE! Be sure to return each week to make new picks. Make Your Picks
"We had a welcome meeting [on Monday] and [Southgate] just reminded us what it means and the expectations of playing for England and you have to be extra, extra careful and follow the rules.
"It's a unique moment in time and we always have to be extra attentive to those rules, and that's the way it is when you're representing your country."
The entire squad were tested on Tuesday, 48 hours before the Wales game in line with UEFA protocols, but Sancho, Abraham and Chilwell were not invited back to take those compulsory tests and will therefore miss the match.
A final decision on whether they will be re-admitted for subsequent UEFA Nations League games against Belgium and Denmark — assuming they all test negative — is yet to be taken.
– Watch UEFA Nations League on ESPN and ESPN+ (U.S. only)
The controversy follows on from last month's issues when Phil Foden and Mason Greenwood were sent home in disgrace after leaving the bubble in the team hotel in Reykjavik to meet two women just hours after making their debuts against Iceland.
Calvert-Lewin, meanwhile, has made a superb start to the season, scoring nine goals in six games across all competitions — including two hat-tricks — to put him at the top of the Premier League goalscoring chart alongside Tottenham Hotspur playmaker Heung-Min Son.
Everton boss Carlo Ancelotti compared Calvert-Lewin to legendary Italy striker Filippo Inzaghi, which inspired him to seek out online videos of the man who netted 156 goals in 370 Serie A games, primarily for AC Milan, in addition to 25 goals in 57 international matches.
"Funnily enough, he mentioned it to me before he came out and said it in the press," said Calvert-Lewin. "I had a little YouTube of his goals and I watched a 15-minute reel of him. A lot of his goals are one-touch finishes and he has got great movement.
"You can always learn off him, I am still learning now. I am learning my craft. [Carlo] has had a positive influence on me. At the age I am getting to now, I am evolving and learning my craft.
"I am fine-tuning certain aspects of my game. Beforehand, I was guilty of doing a lot of my best work away from the goal. But now I am getting in between the sticks and putting the ball in the back of the net.
"That analogy from Carlo was more of an emphasis on being in the right place at the right time, not to say I am a carbon copy of Pippo Inzaghi but there are elements of his game that I have been showing in my game and they are one-touch finishes and being in the right areas to put the ball in the back of the net."