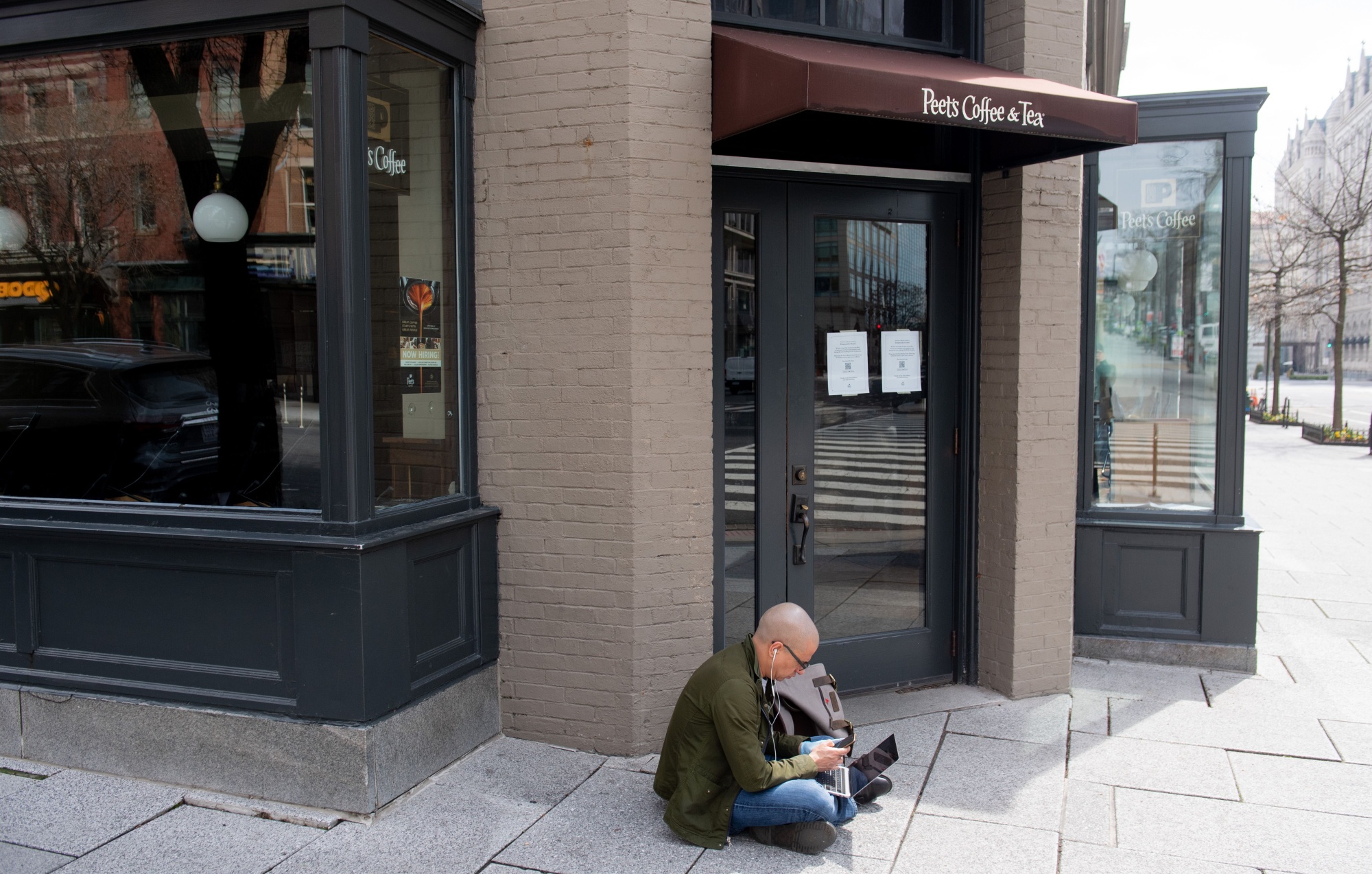 For Reid Shaffer, hitting the gym is about more than just physical exercise — it's an excuse to flex his social muscles too. By design, the gym presents plenty of opportunities to break the ice, the 25-year-old says; ask a stranger to spot you on a bench press or inquire about another gym-goer's gear. These conversation starters have served him well: Shaffer, the general manager of a landscaping company in Farmington Hills, Michigan, has made several friends via gym small talk.
But when Michigan Governor Gretchen Whitmer ordered gyms, among many other non-essential businesses, to close their doors last March, Shaffer began to feel anxious and without an outlet to fulfill his social needs. "It's a lot of missed connections and interactions that you could've possibly had," Shaffer says.
As a critical component of social distancing measures, communal spaces like gyms, bars, restaurants, libraries, and places of worship were forced to shutter early in the pandemic; more recently, some have reopened or are operating at limited capacity. Sociologist Ray Oldenburg coined a term for this these public and commercial gathering spaces — "third places,"  locations that are not the home (known as the first place) or work (second place). Research shows access to these places enhances one's quality of life and strengthens ties to the community. Stripped of the environment for spontaneous socializing, many people also felt the loss of the location-based relationships they breed; over a longer term, the extended absence of third places could have a ripple effect on where and how we gather post-pandemic.
The Covid-19 crisis radically altered our critical social infrastructure. Communal hangout spots transformed into drive-through or pick-up sites (coffeeshops and bars), shuttered entirely (schools, music venues), or adapted by restricting attendance or moving outside (gyms, restaurants). While restrictions varied widely from state to state, even places that never mandated official stay-at-home orders, like Arkansas, North Dakota, and South Dakota, saw in-person businesses struggle. Arkansas restaurant operators reported a 28% drop in sales during the pandemic, on par with the national average of a 29% sales decrease. When Covid-19 ravaged the Dakotas in November, restaurants, bars, and other businesses in the hospitality industry likewise saw much-diminished traffic. 
In place of real-world gatherings, a host of digital alternatives emerged in 2020 to make communal interactions accessible from afar. But Zoom hangouts and virtual yoga classes often failed to capture the appeal of physical third places. For some, the promise of a return to these spaces is a long-sought sign of normalcy. But others, still hesitant to congregate with people outside of their households and bubbles, are in no rush to socialize so soon — a reluctance that could have significant long-term consequences.
Several kinds of third spaces were already on the decline pre-pandemic. A 2019 paper found that the number of religious and recreation centers have been dwindling in the U.S. since the start of the Great Recession in 2008. Lead author Jessica Finlay, a research fellow at the University of Michigan Institute for Social Research's Survey Research Center, fears the pandemic will be the death knell for a large population of brick-and-mortar third places. "I am worried that, long-term, our neighborhoods and our communities will look completely different," she says.
A central component of a third-place social ecosystem is familiarity but not intimacy, says Karen Christensen, an author working with Ray Oldenburg on a new edition of his seminal book "The Great Good Place." While we may be familiar with the people we see in bars and barber shops, we aren't privy to the details of their lives. Because a healthy social diet consists of both quality conversations and casual small talk, without these frequent surface-level interactions, we're apt to feel lonely. "Third places are not necessarily places where you're going to get into a really serious conversation, but there's always the potential for finding people to talk to, or at least sensing a commonality," Christensen says.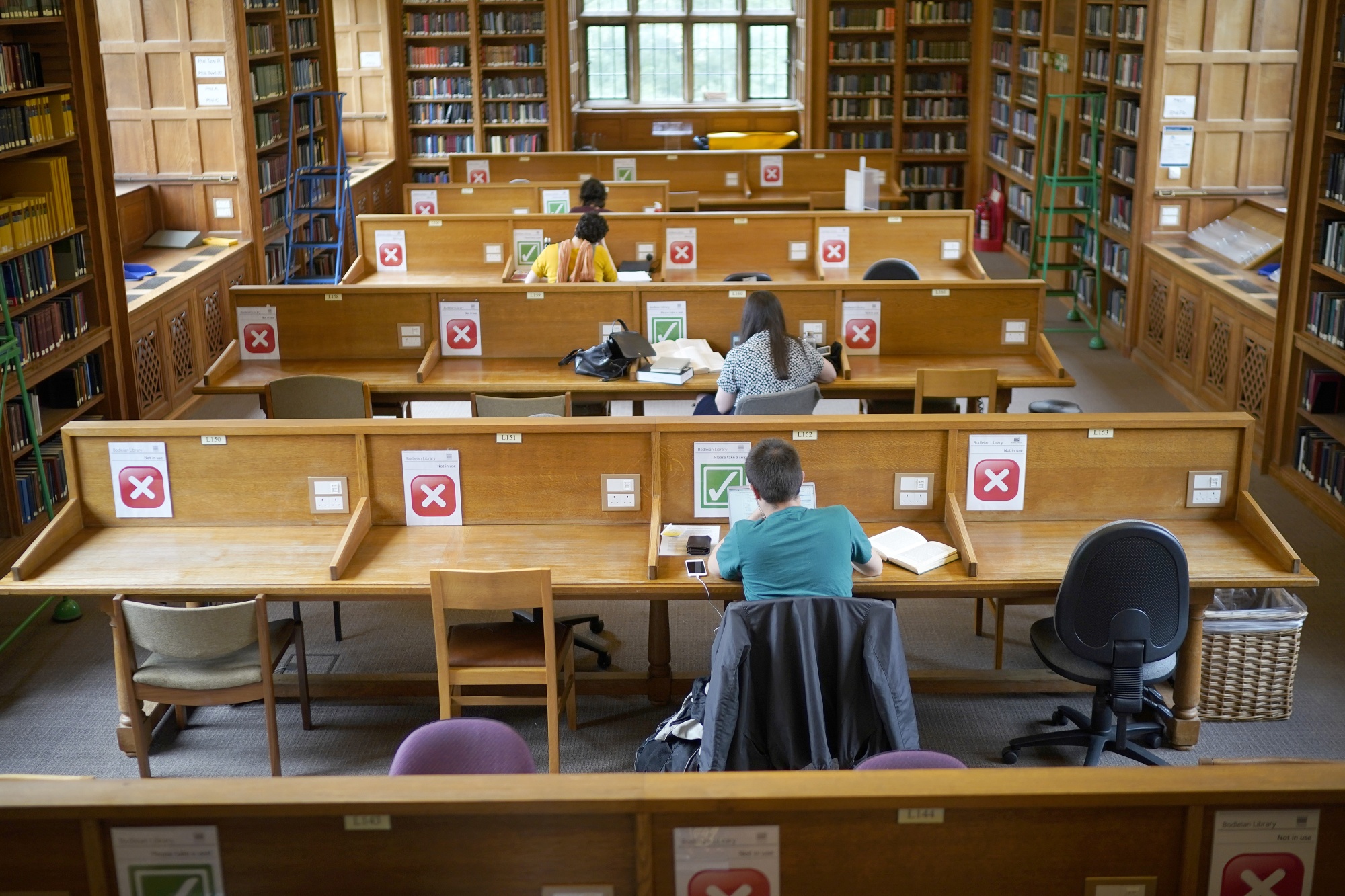 Whitney Primbley, 23, found such community at concerts. Often spending hours in line before venue doors opened, Primbley, a delivery driver in Cleveland, would connect with other showgoers beyond a shared interest in the performers. With live music on hiatus, Primbley says she's stuck in a rut. "I'm missing the social part of myself," she says. "I would go to work, I'd come home, cook — but concerts and the gym, those places I went to socialize. I feel empty not being able to go express myself, meet new people."
Apart from the economic ramifications, living without third places can have social consequences. Because strangers and acquaintances aren't typically invited to the Zoom happy hours and Netflix watch parties that have dominated the pandemic social experiment, we lose the diversity of experience and point of view offered by informal interaction between people from different backgrounds. Research shows when people confer only with those with the same ideological beliefs, their opinions stray even farther away from other groups, creating an in-group versus out-group dynamic.
Plus, as millions of largely homebound people around the world have discovered, engaging with the same people every day gets dull fast. "We already know what their opinions are and what kind of things they like. We're not surprised," says Gillian Sandstrom, a social psychologist at the University of Essex. "It's these kinds of more minimal interactions that broaden our perspective and bring something completely new and unexpected into our lives. I think we're missing that novelty."
"What's lost is the sensory sense of being with other people. I don't think we know yet what the consequences of that will be."
In the absence of physical meeting spaces, virtual ones offering everything from live theater to wine tastings have aimed to replicate the third-place experience. Apps like QuarantineChat pair strangers for random phone calls, virtual bridge clubs create an online venue for acquaintances to reconnect, and digital social spaces like the University of Chicago's online campus and architecture social club DesignBar hope users feel the same sense of serendipity running into an acquaintance online as in real life. How effective are they? In a study of a virtual bridge club attended by older adults, researchers found respondents would prefer playing face-to-face — but considering a lack of other options, they'd gladly congregate virtually.
Perhaps the greatest, and most obvious, drawback to virtual third places is they aren't places at all. In her current research on digital communities, Setha Low, an environmental psychology professor at the Graduate Center of the City University of New York, is finding that the physical attributes of a space contributes to its social value. "The smell, touch, feel — there is more to going to your third place than talking to your friends," Low says. "There's a whole sense of being in a place that is reassuring and comfortable. I don't know that the virtual provides that."
Finlay agrees. During an ongoing nationwide survey of adults aged 55 to 105, Finlay has observed many older adults yearning for the ease and spontaneity of socializing in third places, as well as the physical interactions that accompany such gatherings — the casual touch of a hug, arm pat, or even the exchange of money between hands. 
Still, the human urge to gather in groups persevered through the pandemic, and new third places emerged: Cities closed off downtown streets to car traffic to make more room for open-air dining. Gyms took fitness classes to parking lots, parks, and rooftops. By claiming public space, third-place businesses were able to safely extend their reach.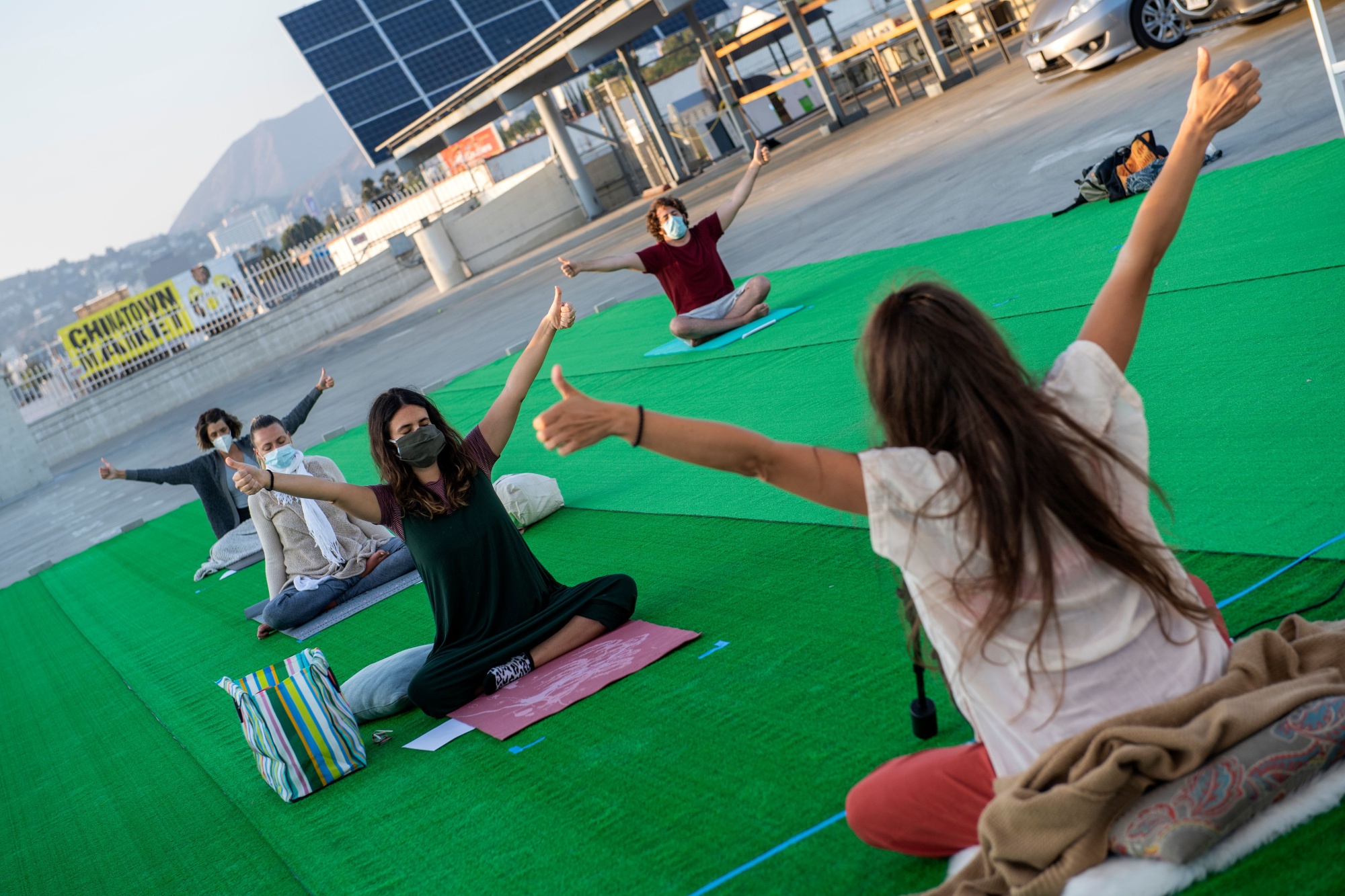 Acknowledging their critical community-building role, many cities launched economic rescue plans to save this imperiled social infrastructure. Cleveland's ReStart CLE program offered specific funds to businesses, such as grants to help restaurants winterize their outdoor spaces. College Hill, a suburb of Cincinnati, supported cafes and barber shops with tax abatements funded by community donations. In Philadelphia, a citywide effort dubbed Ready. Set. Philly! promotes a return to work, recreational activities, and spending in downtown corridors. A new program in Chicago, Chicago Alfresco, will encourage community gathering in artfully designed outdoor spaces. The Washington State nonprofit Washington Trust for Historic Preservation recently created a grant supporting the preservation of third places. A Seattle brewery encouraged coworking by offering reservations for remote workers who wanted to get out of their homes.
But the essential physicality of sharing space with others remains a hurdle in fully restoring third places to their pre-pandemic glory. Pandemic-era adaptations like plexiglass dividers and seating limits might allow businesses to remain open, but they can severely hamper their value as social hubs. Some of Finlay's survey respondents reported that they might never feel comfortable in social settings again. Primbley, the delivery driver in Cleveland, suspects she'll be wary of concerts after live music events resume.
Low believes these concerns will prove difficult to overcome. In the year-plus since the pandemic began, both businesses and consumers have adapted to socially distanced and virtual formats, and the long-term effects of that shift could be significant. "We form very physical attachments, both to people but also to places, and without that I think our lives will not be as rich," she says. "What's lost is the sensory sense of being with other people. I don't think we know yet what the consequences of that will be, except that I think people are going to remain more fearful and anxious."
In Michigan, where a new surge of the more-infectious coronavirus variant is now raging, such fears may linger even longer. To help businesses impacted by the ongoing pandemic, the city of Farmington Hills recently launched an initiative to encourage local restaurants and cafes to embrace outdoor seating by supplying heaters and offering grants to businesses moving their operations outdoors, says Kate Knight, the executive director of the Farmington Downtown Development Authority. Throughout the winter, the Farmington DDA experimented with outdoor community-building initiatives, like a hot cocoa crawl and live music events where musicians would perform in retail storefronts while fans gathered outside. The DDA also erected a number of temporary igloo and greenhouse structures in parks, to shelter take-out diners. "We made a conscious decision to pop up in public space and encourage that carryout traffic," Knight says.
Still, it didn't take Shaffer very long to resume his third-place routine once virus restrictions were eased. He's recently returned to the gym — double masked — and made a new acquaintance during his first visit. Thanks to his mask, it wasn't until a week later that Shaffer realized this new social contact had a beard. While the circumstances of meeting a new person in a pandemic (no handshakes, six feet of distance, masks) were awkward, the interaction was not.
"It's like riding a bike," he says. "You jump back on."