It's that time of year again. The season when you start scouring the internet for last-minute costume ideas for your upcoming Halloween parties. Only this year… is Halloween even a thing? Seriously, we have no idea what shape Halloween will take this year (masks on masks!), but we do know it'll be unlike any Halloween we've ever had before. Whether you're doing a low key kick back with the people in your quarantine bubble, or just hanging online with some friends over Zoom, the only thing about Halloween 2020 promises is that you're still going to need a costume.
The pandemic may have ended almost every conceivable way to have fun — and with the stress of this year and the upcoming election, we need a little fun — but it'll never take away our desire to play dress up as full-grown adults. For costume inspiration, we've decided to look to all the TV and movies that were culturally relevant this year to help ensure that whatever costume you end up putting together will be easily recognizable. Even over Zoom.
Because nothing stings quite like when a person thinks you're a waiter and you were trying to be James Bond.
Succession
No, a new season of Succession didn't air in 2020, but that's not a good enough excuse to not dress up as Kendall Roy so that you can give an "L to the OG, dude be the OG, A-N. He playing!"
Big Mouth
Okay, this will be our last 2019 reference, we promise. Big Mouth is just such a great show to pull costume ideas from. You can dress up as the Hormone Monster, the Hormone Monstress, or Andrew Glouberman!
The Mandalorian
The Mandalorian came out last year but by the time Halloween hits, we'll be knee deep in season 2, so Star Wars nerds, the galaxy far far away is fair game. We're expecting to see a lot of annoying parents dress their babies up as Baby Yoda (don't do this, your kid isn't as cute as Baby Yoda) and we know super nerds are going to bust out their Mandalorian armor and shout "This is the Way" over their zoom chat all night.
Instead, we're going to opt for Werner Herzog's 'The Client' just so we can try out our dope Herzog impression.
Birds of Prey
Even if a new Harley Quinn movie didn't come out this year, this would probably still be a popular costume along with anything else Batman related. The cartoon was just renewed on HBO Max, so there's that!
The Witcher
The Witcher dropped on Netflix late last year which means this is the first Halloween that non-gamers could look to Geralt of Rivia and friends for costume inspiration. Our pick is a no-brainer — go as Jaskier the bard who had "Toss a Coin to your Witcher" stuck in our heads for all of January. Who knows, if COVID-19 never happened, we'd probably still be singing it!
Tiger King
This one seems a bit obvious — expect Joe Exotic to be the Joker of this year but if you really want to impress with a deep cut from the show, go with one of the tigers. After all, they're the only true protagonists of the series.
Better Call Saul
Dress up as everyone's favorite sleazeball lawyer, Saul Goodman, or just use this as an excuse to resurrect your favorite characters from the Breaking Bad franchise.
Chilling Adventures of Sabrina
A contemporary witch costume that people will actually understand. Updating a classic Halloween costume like the witch is tough, you run the risk of people asking "so what are you, goth?" So go as modern-day Sabrina Spellman or use her as an inspiration for your own contemporary spin.
If you're feeling a little aged out of Chilling Adventures of Sabrina, use the '90s, Sabrina The Teenage Witch sitcom as inspiration, you know, if you want to be Salem the cat or whatever.
The Wretched
If you're going for a scarier witch vibe, look no further than what you'll find in the Pierce Brothers' The Wretched, which was legit one of this year's scariest movies and proof that witches in the woods will make for frightening imagery.
The Last Dance
The Last Dance is the perfect excuse to resurrect your favorite '90s era celebrity this Halloween and is an absolute treasure trove of costume ideas. Dennis Rodman, Phil Jackson, Steve Kerr, '90s Jerry Seinfeld meeting Michael Jordan, '90s Leonardo DiCaprio meeting Michael Jordan, '90s Carmen Electra, Crying Michael Jordan — The Last Dance has something for everybody.
Unsolved Mysteries
Unsolved Mysteries is back! That's weird, but at least now you have a reason to dress up like Dennis Farina, which is a weird but strangely cool costume.
Betty
One of this year's most stylish tv shows, Betty made us all want to be as cool and effortlessly authentic as the AriZona Iced Tea swigging, Teddy Fresh wearing, cast of New York street skaters. Admittedly, you run the risk of someone not realizing you're wearing a costume at all, but you'll still be the best dressed one in the room…er um, Zoom, so it doesn't matter.
Palm Springs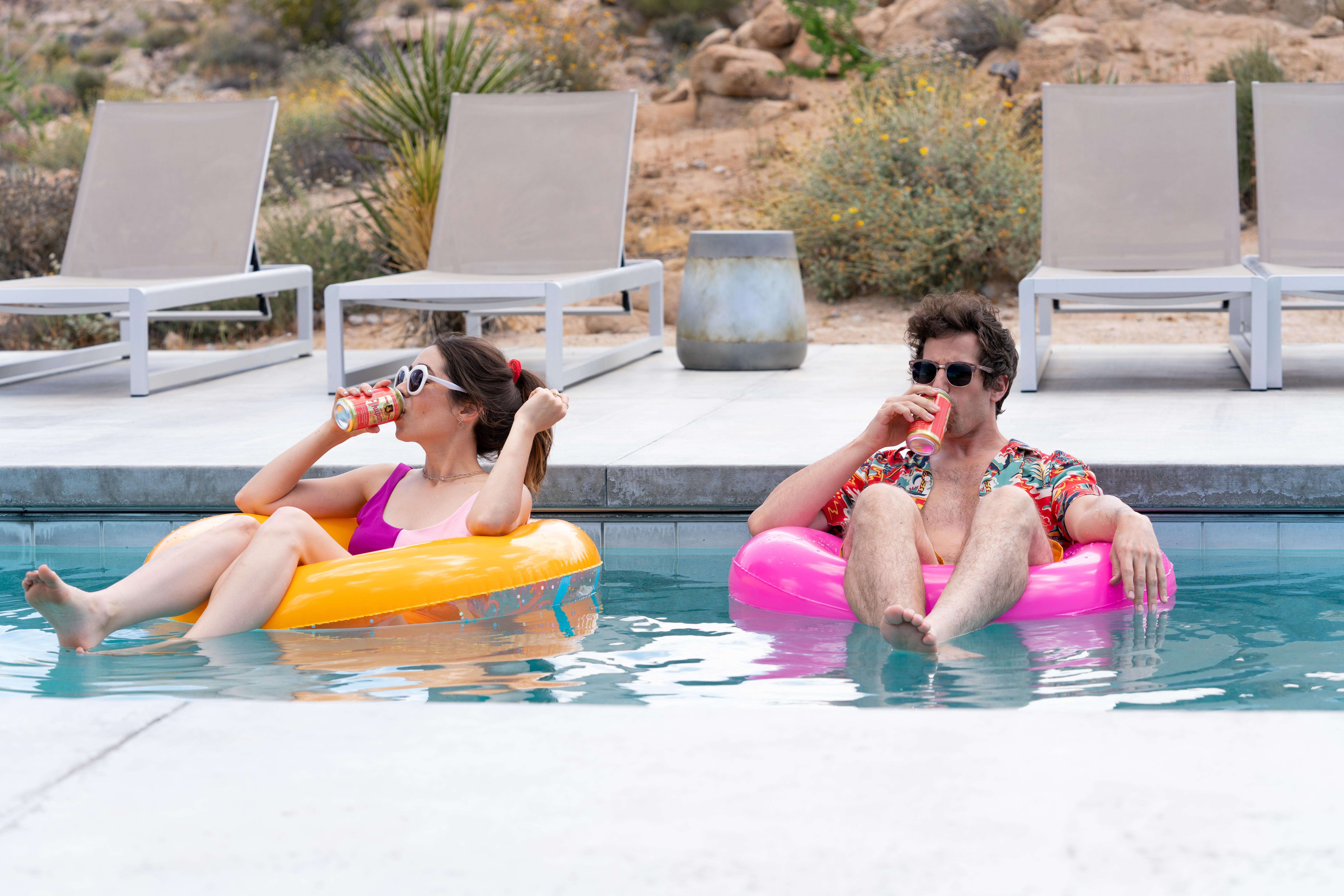 This year had a few instances where a television show or movie felt catered made for this weird new pandemic era existence we're living, and Palm Springs was definitely one of the. This costume will be a little hard to pull off, but if you can manage to find a way to look like you're simultaneously on vacation and stuck in a time loop, you're golden!
The Walking Dead
I have a vivid memory of suffering a panic attack while watching the Walking Dead this year — what was on my mind? News of a deadly pandemic. The Walking Dead has never been particularly scary, but watching it while a new virus is spreading across the world that we at the time knew very little about? Most terrifying show ever.
Hamilton
Thanks to Disney+ this was the first year a significant amount of people were exposed to the phenomenon that is Hamilton. Admittedly, it feels a little weird to celebrate America right now, but it might give you some hope in the coming election dressing up as one of the founding fathers.
What We Do in the Shadows
What We Do in the Shadows is perfect Halloween fodder. The show is about vampires, so not only do you get to dress up in a classic Halloween costume, you get to put a contemporary spin on it. That's the best of both worlds!
Enola Holmes
The Sherlock universe is back in the cultural zeitgeist thanks to Netflix's Enola Holmes. And if we've learned anything from Enola Holmes it's that anything goes in the Sherlock universe now — just look at how hot they made Sherlock.
Dress like Enola and outsmart everyone.
Bill & Ted Face The Music
We couldn't be more psyched that Bill & Ted are back, not because we needed another Bill & Ted movie, just because we needed a valid excuse to team up with a roommate for a quarantine buddy costume!
GLOW
This year brought the unfortunate news that Netflix would be canceling GLOW which is a total bummer for people who are fans of great television shows. So give yourself a wild '80s hair-do and get ready to nail that Zoya the Destroya impression.
The Boys
Right now, everyone's current comic book obsession is Amazon's The Boys — which just wrapped up its second season this week. Since the series is fresh in everyone's mind, it's the perfect television show to pull inspiration from for an of-the-moment costume.