One of the PlayStation 5's launch titles has been delayed.
Destruction AllStars—the online multiplayer destruction, racing game—will be pushed back to February 2021, from its original release date of November 12.
The news comes via the official PlayStation blog, which also announced that Destruction AllStars will be coming for free to those who subscribe to the PlayStation Plus online service for two months.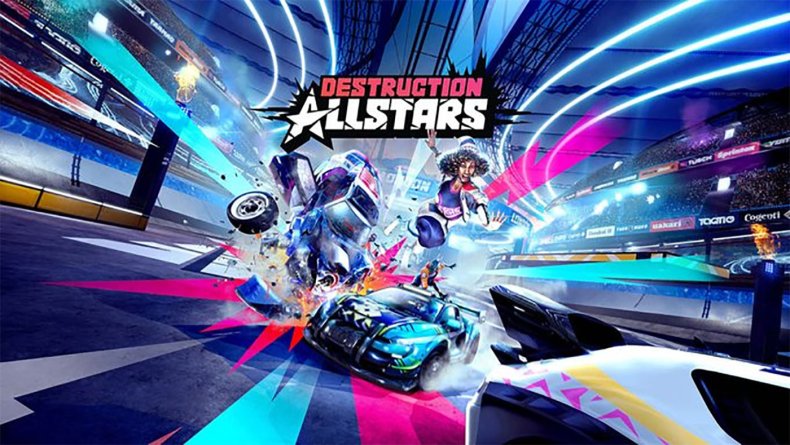 "Destruction AllStars is a multiplayer game that's at its best when you're competing with gamers online from all around the world," Pete Smith of Product Development said in the blog post. "We want as many people as possible to experience the mayhem on PS5, and what better way to do that than to provide the game to our PlayStation Plus members?"
A new trailer and more information on the delay and what to expect will arrive in the coming week.
Of course, Destruction AllStars was originally intended for retail release, but now that PlayStation has pivoted to offer the title for free through the PS Plus service, refunds to those who pre-ordered the game via the PlayStation Store, retailers or PlayStation.com will be given out.
Those worried that the PS5 won't have any launch titles after the delay of Destruction AllStars can settle down. Sony and third-party developers have confirmed a number of next-gen titles for the console when it releases on November 12, including some of the most anticipated games of the year, like Assassin's Creed Valhalla and Miles Morales. In fact, there are still at least seven games that PS5 owners will be able to play at launch, including Astro's Playroom, which will come free with the console.
Here's a list of PS5 launch titles:
Assassin's Creed Valhalla
Marvel's Spider-Man: Miles Morales
Astro's Playroom
Demon's Souls
Devil May Cry 5: Special Edition
Fortnite
Godfall
Sackboy: A Big Adventure
PlayStation 5 owners will also be able to play PS4 titles through the console's backwards-compatibility feature. PlayStation wants to make every game from the current generation playable for the PS5 and back in March, the company said that it has "devoted significant efforts to enable our fans to play their favorites on PS5. We believe that the overwhelming majority of the 4,000+ PS4 titles will be playable on PS5."
Owners of the PS5 will simply have to re-download the digital versions of PS4 titles from the PlayStation Store on the next-gen console, or insert the physical discs to play the games.
The PS5 is set to launch on November 12.
Are you disappointed that Destruction AllStars is being delayed? What PS5 launch title are you looking forward to most? Let us know in the comments section.