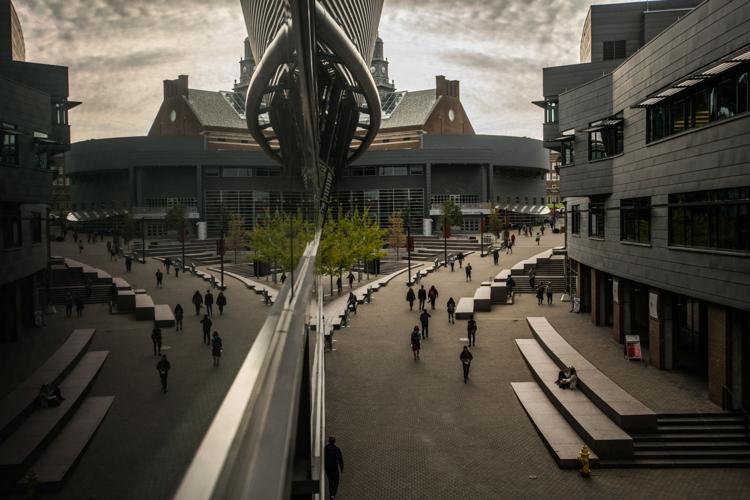 On March 13, students at the University of Cincinnati (UC) received an email updating them on how the university would be handling the pandemic that was just beginning to hit the United States.
With more and more information coming out, UC first decided to extend online classes through the rest of the spring 2020 semester and extend spring break to give students and faculty time to adjust to the new normal. 
Fast forward to last week, and we are still amid a pandemic that seems to keep getting worse, especially in the Midwest.
With no clear end in sight, UC announced that spring 2021 will be much like the semester we find ourselves in now. Unlike the spring break extension this year, 2021 will have no spring break at all.
We will still be in class. We will still be writing essays. We will still be doing homework. We will still be taking midterms and finals. We will still be students, but with no vacation. 
UC claims this is an extra precaution to keep students and faculty safe, as Provost Kristi Nelson and Vice Provost for Enrollment Management Jack Miner said in an email to students.
"Although the removal of a traditional spring break may be disappointing, each of us must continue to be vigilant in our safety practices to reduce risk to ourselves and others," the email said.
Canceling spring break does offer some increased safety like limiting student travel or giving students less of an opportunity to host crowded parties. There are options to keep us safe and avoid stripping the one extended break of the spring semester from students.
UC could implement a policy to shift to an all-online format and shut down student housing after spring break. This way, students get their much-needed break, and COVID-19 has less of a chance to make its way to campus. This is similar to what other colleges are doing with fall breaks.
UC could also make students report if they leave the Cincinnati area for spring break. The ones that do either have to be tested on return or stay away from campus. 
The fact of the matter is that spring break has never been more needed.
"Fear and anxiety about a new disease and what could happen can be overwhelming and cause strong emotions," said the Centers for Disease Control (CDC). 
Not only do we have a fear of the disease itself, but research is also showing that Americans are working more during the pandemic.
The National Bureau of Economic Research reported that the average workday has gone up by 8.2%, or close to an hour. 
It doesn't make sense that we are doing more work but getting fewer breaks.
Protecting students' and faculty's safety should obviously be the priority for UC, but physical and mental health should be balanced. Yes, physical safety takes precedent over mental, but UC has options to prioritize both, and they should.