If you follow the American Farm Bureau Federation, the National Farmers Union, or any other major agricultural commodity group or publication these days via email, print or social media, you've seen the push over the last five years for recognition of the importance of farmer mental health.
Hashtags like #farmermentalhealth, #farmstateofmind and #mentalhealthawareness are trending across all social platforms, encouraging farmers to tend to their mental and emotional health in the same way they tend to their land, animals and families. As the American Farm Bureau Federation says, "A healthy farm or ranch is nothing without a healthy you."
It is well known that a large part of being physically, mentally and emotionally healthy is the ability to balance work and play. After all, "all work and no play makes Jack a dull (and totally burned-out) farm boy."
However, according to research released by the U.S Travel Association, Americans left 768 million days of paid time off unused last year, and 55% of Americans did not use all of their paid vacation time. Those statistics come from the corporate world, but it is easy enough to imagine the same scenario on the farm as well.
However, when farmers can plan at least once annually to take the time to rest, relax and rejuvenate, it can have positive ripple effects across the family and the business, for generations. Tyler Butler, of Butler's Orchard, a third-generation family farm in Germantown, Maryland, farms 350 acres. He said his "family has been vacationing in Bethany Beach, Delaware, for over 60 years. This was a tradition that was not to be skipped."
The Butler family has several generations and family members that work at the farm, including owner Wade Butler, his three children — Tyler (general manager), Ben Butler (farm and finance manager) and Hallie Butler-Van Horn (hiring and purchasing manager) — and his wife, Angela Butler (farm "nanny," which is important since there are five grandchildren under 5 years old), and they still make it a priority to have at least one family vacation a year.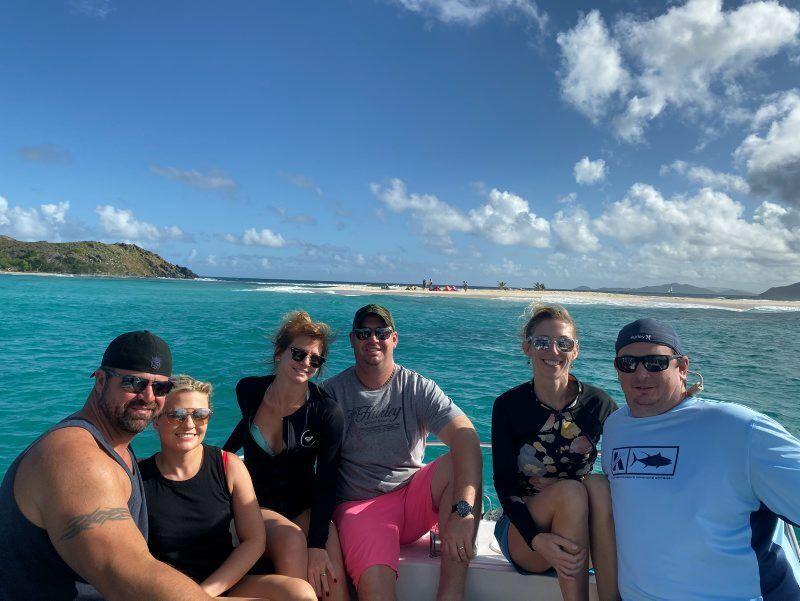 "In the early days, before pumpkins, apples and Christmas trees, this trip would occur after we closed for the season in September," Tyler Butler said. "In more recent years, the trip begins right after summer harvests, but before the busy fall season kicks off. The families will take turns to make sure there is one family member on the farm at all times."
Tyler Butler acknowledges that some juggling is necessary to make it all work, saying, "At times, produce orders were done from the beach and bookkeeping would continue on the deck."
When the millennial-generation Butler children returned from college and settled in working at the farm, the travel schedule changed from the summer to the winter months.
"My father was not typically a big traveler," Tyler Butler said. "He is very frugal and enjoyed the slower pace on the farm. But, when we convinced him to go to Costa Rica in 2013, that changed it all. He got a taste of warm weather, new adventures and a unique opportunity for family bonding, and there was no looking back."
These trips further afield than Bethany Beach began in 2013 and the family has not missed a year since. They have visited Costa Rica, Belize and Mexico, as well as Bryce Canyon, Key Largo, Savannah and Deep Creek Lake.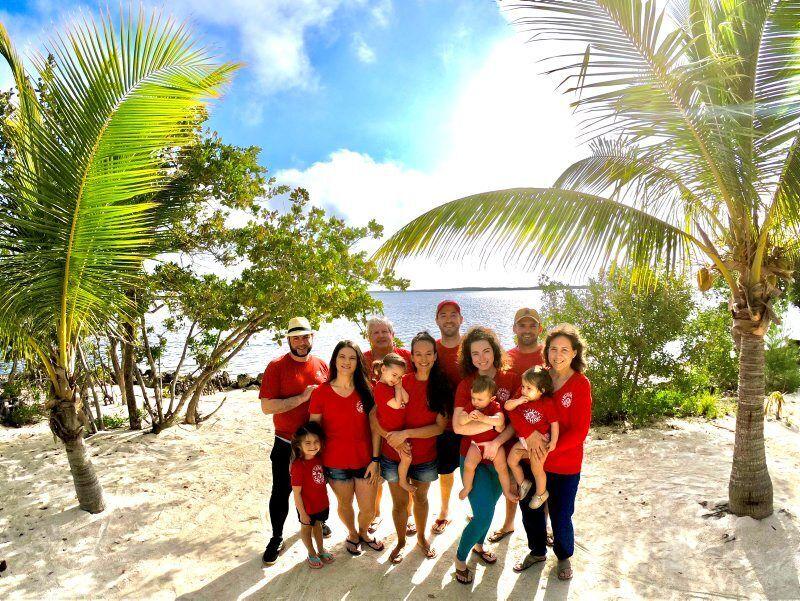 When asked if they ever visit other farms on their trips, Butlers said they do try to visit agriculture wherever they go, but they don't prioritize it, since on vacation "an escape is the goal."
He said that on the way to the Florida Keys, they did stop at a famous farm stand called "Robert is Here." They got to speak to the owner (Robert) and had an enjoyable conversation about both their businesses in the ag industry.
The Butlers also went to Mexico to visit their Mexican workers in 2016.
"We have been working with the Gonzales family for over 30 years, and currently we have three generations of Gonzaleses working for us," Tyler Butler said. "Visiting them in Mexico was a wonderful experience. (The) men opened up their homes and villages to us, and the bonds between their family and ours has never been stronger. We encourage all farmers to visit their workers in their homelands if possible. It is an experience that we will cherish forever."
How does he balance his day-to day farm duties with downtime and relaxation?
"Those in my generation were raised watching the second generation struggle with making time to relax away from the farm," Tyler Butler said. "There has been a great effort from the family to prioritize mental health and really focus on work-life balance in the last decade. We have also been able to build up managers to jump in as needed to cover for this necessary downtime."
Of course, all of this takes planning and forethought. The Butlers always make sure there is someone in charge of keeping an eye on things while they are away. Job lists are compiled and meetings are set with the other farm managers before departure.
"We have created a culture in the business that celebrates travel and family, not just for the Butler family, but for our employees as well. We encourage our staff to take vacations before or after our busy season, so they can recharge. Burnout is something we keep an eye out for, and if it's observed, we recommend downtime to recharge," he said.
Broadening Horizons, Avoiding Burn-Out
Garrett Luthy, a fifth-generation farmer in Dorchester County, Maryland, farms 2,600 acres of corn, soybeans and wheat with his family, and also grows poultry contractually with Amick Farms.
"When I grew up, we always did family vacations," he said. "We would normally go to Florida, where my grandparents had a house, or we would travel to a part of the country that we had never seen. Occasionally, we would go to Vermont in the winters to ski."
Luthy said his family also enjoys stopping at other farms that they come across while traveling.
"One of my favorite spots to stop in Vermont was where they made the fresh maple syrup, and they also had this great aged Cheddar cheese. And, when we go to Florida we always grab a flat of strawberries from a local farm, and a box of oranges, since they are in season," he said.
Luthy and his father work their farm together, along with two full-time employees. Garrett Luthy's wife, Kristina Luthy, works with the poultry. She also takes care of the Luthy children. His mother, Tammy, "does her part to keep the books straight and makes sure we have something to eat," he added.
When asked how they prepare for vacation, he said, "We go in the off season, and I always make sure I don't have a batch of chickens in the houses before I leave for vacation. There would be no relaxing with any chickens in the houses."
Luthy said they make sure to take downtime throughout the year as well, to help balance work and quality family time.
"Living here on the Eastern Shore, we can take a Sunday and run to the beach in an hour with the kids, or take the boat out with friends. We make it a point to always take Sunday off, to avoid being burned out."
He also notes that "traveling with my family from a young age helped me to understand how different farms operate, and how to become a more cultured and open-minded person."
He pauses and says, "I want to instill that in my children. To show them that there is much more to life than the farm, and the world is a big and diverse place, and even though we all grew up on the farm, we can fit in and thrive anywhere."