Some phrases on the Internet just feel like home. They've gifted us with unforgettable memes, memories and laughs. There's one, in particular from the last year that will likely live rent-free in our heads forever: "And I Oop."
If you've spent any time on TikTok, it's almost impossible you haven't come across the phrase. The one-liner that originally appeared in a video by RuPaul's Drag Race alum Jasmine Masters has assimilated into the lingo of Internet users on all platforms, and it' has made some of the funniest moments of the last two years. From 2019 into 2020, "And I Oop" framed conversations on nearly every social media outlet because of its original, perfect timing.
"And I Oop" first aired as a mid-sentence halt when Masters injured herself filming. The video titled "Jasmine Masters handle your liquor" was uploaded online in 2015. In it, Masters speaks of how her friends interact socially, revealing there's almost certainly too much alcohol involved. In the middle of the conversation, though, which Masters filmed herself, she stops. "And I…Oop." The phase that became a targeted meme happened when Masters shifted and accidentally hit her genitals.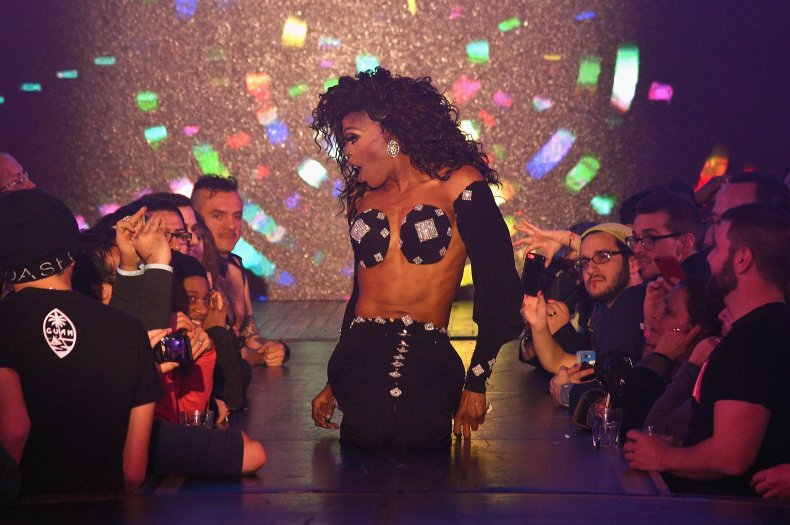 You can still watch the original video on YouTube. There are also a handful of cropped versions of the YouTube conversation, which have been preserved and uploaded by other sources. The original, from Masters, is linked below. Beware, there are expletives in the video.
It took a few years for Masters' words to make their way to the mainstream public eye. It May 2019, the "And I Oop" phrase was considered one of the hottest memes by a handful of publications. Since, "And I Oop" has become a phrase that netizens know, even if they have no idea where it came from.
First uses of the meme back in 2019, or even before in some corners of the Internet, did use Masters's face and the video to make a point. Many of the best "And I Oop" memes surfaced on Twitter and were shared by hundreds of thousands of users. From pop culture moments to relatable feelings of pain, Twitter meme creators clearly found Masters' moment of surprise discomfort relatable.
Then, the meme evolved to simply include audio of Masters saying the now-iconic line, either as the original audio or in a handful of edited sounds and song mashups. Without her face on the meme, it seems some may have forgotten the source. The next step showed public figures, online celebrities and more using the phrase with no context. Masters' words became common knowledge.
The phrase was later associated with "VSCO girls," a stereotype based on young women who participate in TikTok and viral trends.
As the "And I oop" meme has evolved into nearly unrecognizable roles in Internet culture since it first peaked in 2019, it's likely to continue making its way into modern language. No matter how far it roams from its first appearance, we have Masters to thank for the iconic line that brings us all a bit of joy each time we come across it.