7 Ways For Oregonians To Start The Year Off Healthy And Happy
5 min read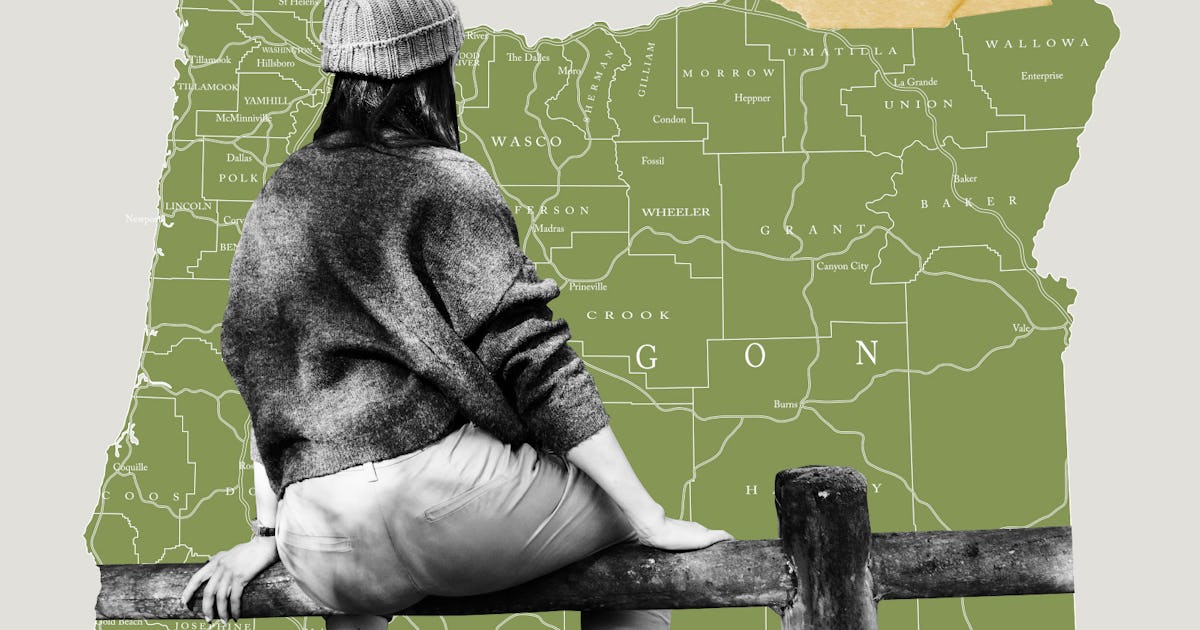 The beginning of the year is always special: It's full of hope, promise and optimism for a new chapter. After a particularly challenging year, the idea of a fresh start is especially exciting. But just because Oregonians have left 2020 behind doesn't mean we can forget all of the important precautions in place to keep us safe and healthy.
Keeping the community safe is a team effort, which is why it's important to continue to follow general guidelines — like staying home when possible, washing your hands frequently, avoiding others when you're sick, and wearing a face mask or covering when outside your home. You may feel disappointed that we are still unable to gather and enjoy the outside world as usual, but fortunately, there are many ways to recognize and celebrate the new year while keeping safety measures in mind.
To keep community safety top of mind, we partnered with Oregon Health Authority to bring you seven ways Oregonians can make 2021 healthy, happy and sane.
The state of Oregon tracks the spread of COVID-19 in its communities to help health officials make decisions about which activities are safe, and what businesses can be open. Educate yourself on the rules and regulations in your county, and plan accordingly. Be prepared by having a face covering for every member of your family, creating a small "bubble" of people to see on a regular basis, and communicating effectively with the people you live with to make sure everyone understands the safety measures in place. Learn the symptoms of COVID-19, and have the phone number of a doctor or community health worker easily accessible if someone in your household gets sick.
The word "vacation" is often synonymous with travel, but staying home is still the safest option for your family right now. Celebrate 2021 by embracing low-risk activities, like movie nights at home, virtual game nights with loved ones, and getting outside.
If you must travel, road trips minimize exposure for yourself and your family. If you need a change of scenery, opt for a day trip you can take by car, and limit your passengers to the people you live with. Remember to keep your mask on in crowded areas, stay six feet apart from strangers, and be sure to quarantine for 14 days when you return.
For more low-risk activity ideas (and to find out what activities are considered 'high-risk'), check out this chart.
It's frustrating to be unable to gather with friends and family IRL, especially when it feels like you've been separated forever, but virtual dinners, parties and celebrations are a fun and safe substitution your loved ones can join from anywhere! Schedule a night to meet virtually to wish each other well, play games, or mark birthdays and other special occasions. Classic games are available online for free — just share your screen to play with others in a virtual game room. It's a miracle what laughing with loved ones can do for your morale!
When the weather allows, get out of the house to enjoy the great outdoors of Oregon! Fortunately, there are hundreds of parks, hiking trails, and outdoor spaces to enjoy where keeping six feet away from others is no problem. Browse hiking trails near your home, find the most up-to-date information on Oregon State Parks here, and learn more about the 17,000 acres of regional parks and natural areas where you can hike, bike, relax and explore. To keep yourself and your family safe, choose a destination within driving distance, and know the latest updates, local conditions and closures before you go.
Supporting local businesses is key to keeping Oregon's business vitality afloat during these tough times. And you don't even need to leave your house to do so.
The Oregon Health Authority encourages you to support local businesses from the comfort of your own home. Oregon Public Health Director Rachael Banks said, "Oregonians can shop at several virtual local marketplaces, order takeout from our favorite restaurants, and buy gift cards from stores in our neighborhoods. This support helps our businesses, reduces the spread of COVID-19 in our communities, and ultimately makes it possible for more businesses to reopen."
These gestures not only support local companies but help to reduce the spread of COVID-19 in your community — ultimately making it possible for more establishments to reopen. Many stores are even offering free shipping to help make purchases easy and affordable!
Kicking off the new year with family traditions and rituals is meaningful for many people. Rather than canceling your celebrations, plan festivities and maintain traditions with only the people you live with or include others virtually.
Bake family recipes with your kids, or feed your adventurous side by taking on a new recipe with your family. Have an arts and crafts day where you can make winter-themed lawn decorations, or create a banner thanking the local healthcare heroes in your town. Take turns picking your favorite winter-themed movies and have family movie nights everyone in your household can enjoy.
Most counties in Oregon are still at extreme risk for the spread of COVID-19, so if you want to host an outdoor gathering, it's best to keep it small, and within your "bubble." Your "bubble" refers to the people who you are near to physically, which includes everyone you live with and a few people you spend time with outside of your house.
As the Oregon Health Authority recommends, this should be a small group of people you trust, from just one other household to limit the risk of exposure. That's because most counties in Oregon are still at extreme risk for the spread of COVID-19. Banks says, "We are urging people to keep outdoor gatherings small. That means no more than six people, from no more than two households — your own and one other. If we all take care to gather safely this winter, our actions can truly save lives."
While everyone is anxious to get back to "normal," the best way to move forward is by keeping your community safety top-of-mind. If everyone takes care to gather safely this winter, our actions can truly save lives.
This article is sponsored by the Oregon Health Authority. To help keep communities safe and healthy, OHA's Safe + Strong website provides updates, resources and information in multiple languages. You can also find information on what's open in your county at coronavirus.oregon.gov.