2021 New Year's resolutions: Tucson ways to enjoy your home and your city | tucson life
5 min read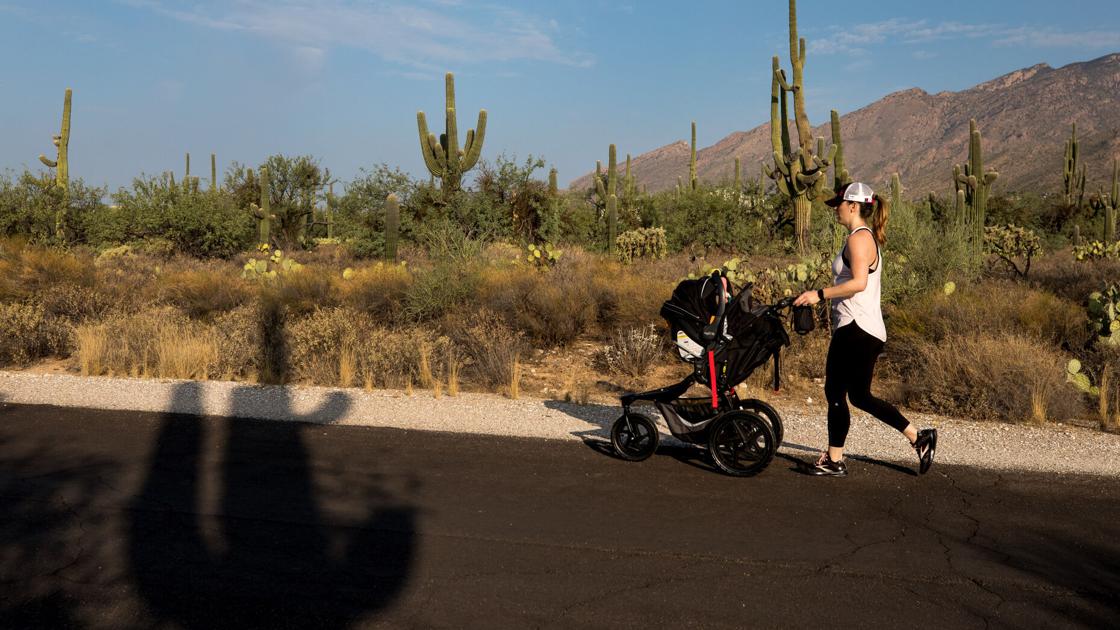 If your 2020 resolutions got canceled along with the rest of the year, we are right there with you. 
But we here we are, in January 2021, the usual time for setting self-improvement goals. If you don't have space to make any resolutions this year, we get that. Or maybe you are setting a few goals but they look different — simpler, gentler and more focused, perhaps.
Either way, we hope these ideas will help you enjoy your home and your city in the year to come. 
Resolution: Take more walks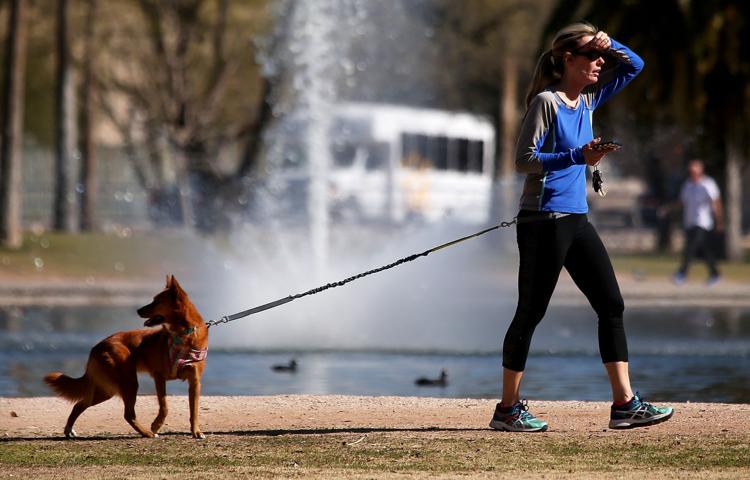 OK, you probably walked a lot in 2020. But this is the gentler, 2021 version of exercising more. Plus, you get fresh air and a chance to wave at your neighbors. 
For a walk in a new location, pick a point on The Loop, more than 130 miles of paved pathway that winds throughout the metropolitan area. This is also a great, car-free place to bike. 
Meet Me At Maynards, a weekly walk/run that people gathered for Mondays downtown before the pandemic, has gone virtual. Take a photo of yourself walking with your people and share it with other walkers. Directions on how to do that are posted on the Meet Me At Maynards Facebook page. Meet Me At Maynards has also mapped out two mural walks in the downtown area. Follow these routes to see several dozen of Tucson's colorful murals. 
The Humane Society of Southern Arizona is also accepting volunteers to walk dogs, so you can get your exercise, spend some time outside with a pup AND help a good cause. Win. Win Win. Dog walkers help keep shelter dogs socialized and exercised. Potential volunteers must fill out an application and then go through an online orientation and training, plus an in-person, one-on-one mentoring session with an experienced dog walker, says Hannah Carl, the Humane Society's public relations coordinator. To apply, visit hssaz.org/volunteer. 
Resolution: Declutter
You have spent a lot of time at home in the last year. And chances are, your space reflects that. 
We just updated a gigantic list of places to take your old books, clothing and furniture, plus how to properly dispose of electronics, vehicle fluids and more.
Also, if you have a live Christmas tree that still needs to go, remove all of the decorations, including the stand, and haul it to one of the City of Tucson's "TreeCycle" collection spots through Sunday, Jan. 17. You can find those locations at tucsonaz.gov/treecycle.
Tucson professional organizer Jennifer Phelps also has some tips for tackling your stuff, taking you through both the mindset for a closet purge plus actual steps you can take today — ie: get rid of 10 things from your closet today. You can find additional tips at jenniferphelps.org. 
Resolution: Learn something new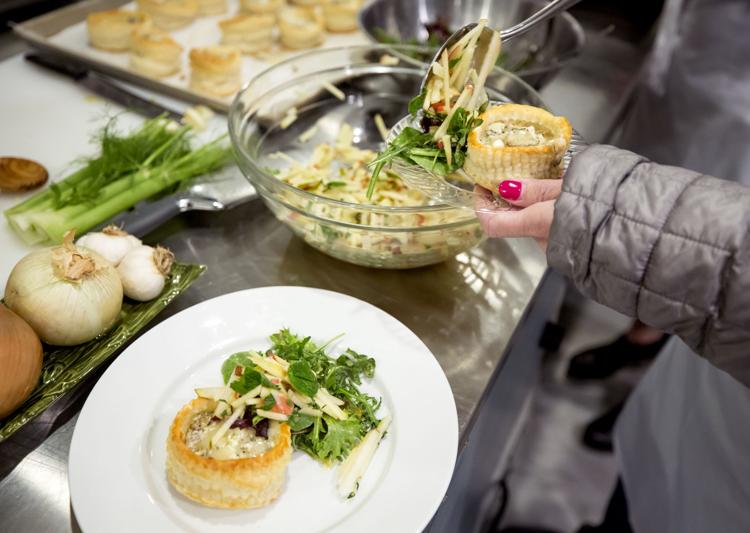 Thanks to the wonders of the internet, many Tucson organizations now offer classes online, so you can learn a new skill or hobby from the safety of your home. 
Maybe 2021 is the year you get more comfortable in the kitchen. Flying Aprons Tucson offers cooking classes taught by Southern Arizona's culinary experts. You can take one of these classes via Zoom. Upcoming classes include explorations of Italian and Asian cuisine, gluten-free baking and more. Classes cost $40 per screen. Visit flyingapronstucson.com.
Aspiring gardeners can sign up for free, virtual talks from the Pima County Master Gardeners. Upcoming talks cover everything from caring for roses to properly watering your plants. Go here for a January schedule. 
Resolution: Buy local
Now, more than ever, local businesses need our support. Whether your family has adopted Takeout Tuesday in the last year or you're looking to refresh your work-from-home wardrobe, there are lots of opportunities to spend locally.  
If you need some restaurant inspiration, our food reporter Andi Berlin is constantly writing about new places to grab a bite. You can find her stories at thisistucson.com/eat or by signing up for her weekly newsletter here. 
Park Tucson has designated free parking zones downtown, on Fourth Avenue, Main Gate Square and in the Mercado District. These zones allow you to park for free, under 15 minutes, in order to pick up takeout. Visit tucsonaz.gov/park-tucson for maps of where you can park. 
Resolution: Explore Tucson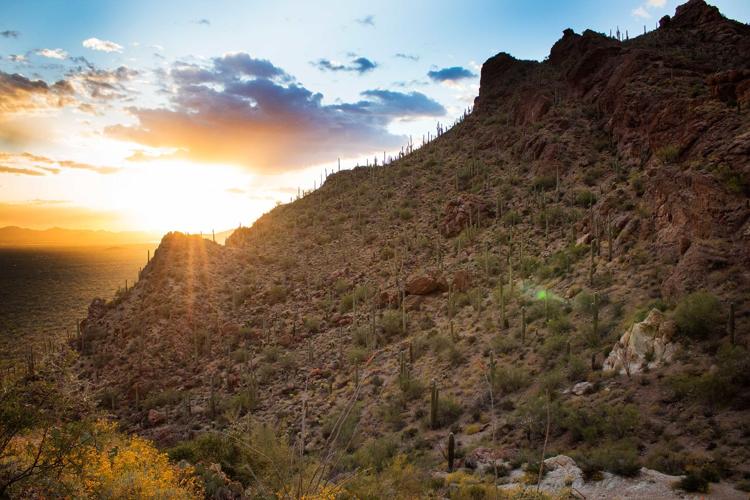 Even though we'd all love to list "travel more" as a resolution, this year, that is just not likely. So, instead, explore Tucson. 
Obviously, this will look different throughout the year, depending on the spread of COVID-19 in our community. Right now, for example, the best exploring is done virtually or by car. But still, there are adventures to be had!
For an at-home adventure, select a book from one of our Summer Reading Challenge lists. Sure, it's January, but all of these books have Arizona connections, and many are set in Tucson or Arizona, allowing your mind to wander while you remain comfortably on your couch. A few books from the lists that are set in or near Tucson include: "Light Changes Everything" by Nancy Turner, "The Road to Mount Lemmon: A Father, a Family and the Making of Summerhaven" by Mary Ellen Barnes, "The Bean Trees" by Barbara Kingsolver and "The Wood Wife" by Terri Windling. 
If you need your travels to get you out of the house, catch a movie at the drive-in or watch the Zoppé Family Circus from your car. Take a drive through Gates Pass in Tucson Mountain Park to marvel at craggy hills and a saguaro-studded landscape or head up Mount Lemmon for some sweeping views of the city and fresh mountain air.